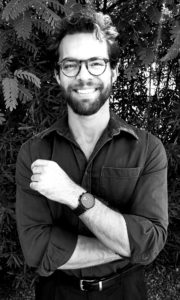 Christopher Dengler
Hello there!
I focus on helping people work through difficult decisions, value-life mismatches, and personal achievement. I take an open-minded, pragmatic approach to helping individuals problem-solve, utilizing wisdom from the analytic, existential, and eastern schools of philosophical thought.
If you are struggling with dissatisfaction in life, or if you find you are unable to make sense of a looming decision, or if you simply need another frame of reference to understand yourself through, then let's talk and work things through.
I am more than happy to meet with you for a short consultation to see if we are a good fit.
I look forward to our discussion.
Relevant Links
Times Available Online
I am available most mornings, and most times by appointment. Feel free to email me to set up a time to talk. Email Me to Schedule a Session