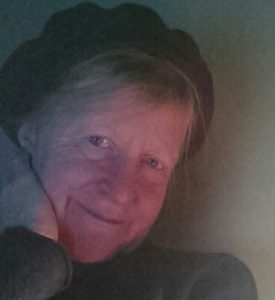 Julie Van Laar
"The Informal Philosopher"
Greetings, fellow philosopher!
Yes, we are all philosophers, at least in the colloquial sense.  Whether in a classroom or a counseling session, my approach is to view others as peers–rational beings whose conclusions about the world reflect their lived experience.  Life sometimes presents us with puzzles to solve at our leisure; other times we duck under a hail of arrows.  In conversation with another, we more easily discover which of our beliefs about the world are serving us in the situations we face, and which are not.  In conversation we learn that while our perspectives are natural considering our life story, they may be holding us back from becoming the person we feel in our hearts we are.
While Socratic dialogue has its place, ordinary discourse is an effective, even essential part of living the examined life.  An open heart and an open brain are all you'll need.  The wisdom of our greatest philosophers can be shared in ordinary discourse–no prior study of philosophy is required of you.  Trying on the perspectives of the greats is usually interesting and sometimes exhilarating!  It can be like walking out of a clothing store dressed in new clothes that suit you in a way you never knew anything could.
My academic training is in English and Philosophy, but it is my lived experience that brings my knowledge of those disciplines to life, and I've taken the long way 'round.  I've been a restaurant cook, a free-lance writer and a childcare provider; currently I am an academic and philosophical counselor.
Times Available Online
By appointment or happenstance; feel free to email me with your preferred time, and I will try to meet it. Email Me to Schedule a Session