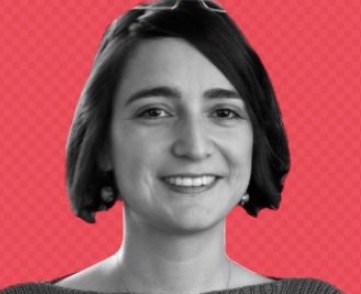 Katerina Apostolides
In my philosophical counseling practice, I help people to think about how to approach situations in their life where they have to make decisions in light of what they consider to be important.  Often it is from the dilemmas we are confronted with that we learn the most about ourselves, because it is then that we realize we have the responsibility to choose between one way of being or acting and another one.  Dilemmas and challenges thrust us into introspection; philosophical discussion can enable this process of introspection, which can sometimes be uncomfortable – and even feel like a twisting of oneself inside of various knots – to become more conscious and productive.  In the philosophical counseling community, we like to say "Do not waste a good crisis" – or, to take a quote from Albert Einstein, "In the middle of crisis lies opportunity."  We believe that moments of difficulty and even periods of existential angst offer us the opportunity to reach deeper self-understanding and achieve personal growth.
To my practice, I bring my background in political philosophy (in which I am a candidate for PhD at the University of Chicago and have a bachelor degree with distinction from Yale University) and my training in conflict mediation to help people address challenges that come up in everyday settings, such as the family or workplace, where one needs to make decisions that affect both oneself and others.  I believe that philosophical counseling serves one of the deepest needs we have as human beings, which is to actively examine our beliefs, values and choices, and evolve through this process.  As Socrates, the Greek philosopher, said when put on trial in Athens, "The unexamined life is unlivable to a human being."
I started my philosophical counseling practice, Eudaimon Counseling LLC, in New York City in 2019.  During the corona-times and until my next update, I am counseling online from Athens, Greece.
Relevant Links
Times Available Online
I am online whenever possible, and can meet by appointment too. Email Me to Schedule a Session