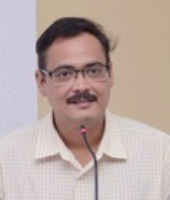 Balaganapathi Devarakonda
I consider philosophical health to be equally important as the biological or psychological one. Philosophical counseling helps us to realize its importance. Most of the concerns that philosophical counseling addresses are with regard to being comfortable with the self and the other. Concerns with regard to human relations, worldviews, cognitive dissonances, ethical dilemmas etc., form a part of the larger framework of an Individual's relationship with self and the other. I help the clients in resolving such concerns by using Ancient Indian philosophical wisdom from Hinduism, Buddhism, and Jainism along with other world traditions.
Solutions to human concerns are not either completely in the texts, or in the world, but are largely rooted in the self and conceptualization of the relation between self and the other. Philosophical tools help us in placing our perspectives in a balanced way to achieve philosophical health.
I help my clients in achieving and maintaining philosophical health.
Times Available Online
18.00 to 20.00 hrs IST on Monday, Wednesday and Saturday. Email Me to Schedule a Session