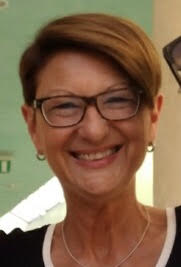 Patrizia Salvaterra
Hi, I'm an Italian APPA-certified philosophical counsellor with more than 12 years of practice. I graduated with honours in Philosophy (M.A.) from the University of Milan, where I served as a research fellow and lecturer for some years. I wrote and published mainly on the Western philosophical thought, favouring in particular the Greek and Latin authors (Plato, Seneca) and the German, French, British and American philosophers. In recent years I've been lecturing at the University of Verona, as a member of the teaching staff.
I'm also a scientific journalist (in the medical field) and an expert on communication matters, trying to merge philosophical knowledge and practical expertise in my work as a writer, counsellor, trainer and consultant for private companies, health providers and public administration. As a qualified coach and educator, I count more than 600 days of classroom training.
During a Philosophical Chat, I use understanding, logic and critical thinking, together with communication competences to provide guidance, helping the client to reach clarity, confidence, peace of mind and self-awareness. During a philosophical conversation I will ask questions that help the client to gain fresh perspectives and insight. I may identify, examine and revise beliefs, values and habits (and the conflicts among them – "What we say, what we do") of the confused, disoriented, sometimes unhappy client. This is done together, in a dialogic way, until the individual may see them with a new gaze. This process generally requires a few sessions – sometimes only one! – but it really succeeds in improving the quality of the client's human relations, the effectiveness of her/his actions, the comfort of a less conflicted lifestyle while sharing a more positive worldview.
Clients' problems may be focused on life-changing events, ethical dilemmas, children-family or work conflicts, existential problems such as identity, isolation, freedom, meaning and death.
You may call me at +39 340 3731639, or contact me via WhatsApp, Messenger, Zoom or email at salvaterrap@alice.it or salvaterra.press@gmail.com.
Times Available Online
My working hours are flexible, please contact me to schedule a session at your convenience. Email Me to Schedule a Session