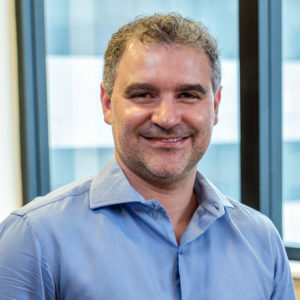 Andre de Almeida
I am André de Almeida: Philosophical Counselor, Professor of Philosophy and writer.
Besides working on my Philosophical Counseling practice I am a Professor of Philosophy at Fundação Dom Cabral (Brazil). I have previously taught Philosophy at the University of Sussex (UK) and have been a consultant for the United Nations.
The goal of my work as a Philosophical Counselor is to support your self-realization. Your self-realization, as understood here, has two main components: the flourishing of the potential which is already in you; and the cultivation of a kind of life which will allow you to experience increasing levels of meaning and fulfillment.
To pursue that goal, we will look at your real-life experiences and will at times focus on specific situations or aspects of your life which may be preventing the fullest possible realization of your potential. We will acknowledge the proper value of those aspects of your life which are most beneficial to you. And we will transmute the hardest and most painful aspects of your life into jewels which only you can create.
Even if we focus on promoting your self-realization, we will still work on any pressing issues you may have. For instance, if you are experiencing anxiety, anguish, or depression we will work on their causes. But we will do so in such a way that the vary unpacking and clarifying of those causes will serve as a fuel for your personal growth and self-realization.
My approach to Philosophical Counseling is enriched with insights from both western Philosophical traditions (such as Existentialism, Virtue Ethics, Romanticism and Stoicism) and eastern Philosophical traditions (such as Buddhism, Taoism and Confucianism).
Philosophical Counseling for the development of your children:
Besides sessions that focus on your own development, I also offer sessions that are specifically tailored to support parents in the education and development of their children. The aim of that work is to promote the self-realization of your children in the way described above, but the scope of the work is different. Sessions are between you (couple or individual parent) and me, and in them we focus on developing your capacity to promote your children's proper development, cultivating a healthy relationship between you and them, and any challenging issues your children may be experiencing.
In both cases described above, the services which I offer are grounded on the nonnegotiable commitment of relying on Philosophy as a way of making a decisive and transformative difference in your practical life.
Further information and contact:
www.practicalphilosophiae.com/en/
WhatsApp: +55 31972041506
e-mail: andre@practicalphilosophiae.com
Relevant Links
Times Available Online
My availability varies according to my workload. Please e-mail me if you are interested in scheduling a free initial consultation. Email Me to Schedule a Session